10 ways to winter-proof your skin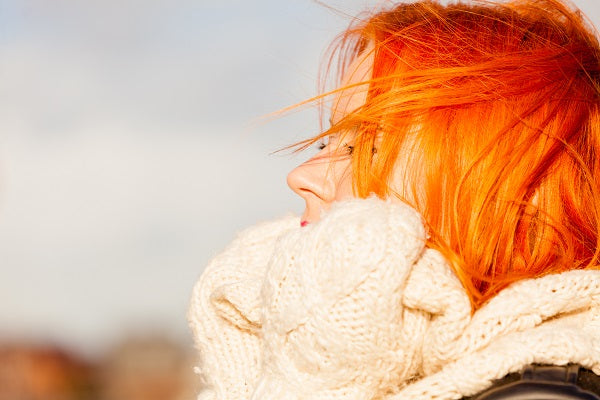 Protecting your skin in summer is second nature, but during the winter months – when more of your skin is under wraps – you may think you don't need to be so vigilant. However, as the temperature drops it's just as important to show your skin some TLC, especially when you live with diabetes. Damage to the small blood vessels and nerves is common in people with diabetes, and this can cause very dry skin. Cold weather, wind and heating can dry out your skin even more and make it more prone to cracking, and cracked skin leaves you vulnerable to infection and discomfort.
Try these 10 tips to winter-proof your skin:
Avoid very hot baths and showers that can dry out your skin. It may be tempting to enjoy a long hot bath but try to limit the time you spend soaking as you will be losing vital oils out of your skin.
Avoid soaking your feet too. Extended exposure to water softens the feet and makes your skin more prone to being cut or grazed.
Moisturise your entire body after bathing or showering with an intensive moisturising cream (although do not moisturise between your toes).
Keep your toes toasty by investing in some seamless socks with relaxed top bands and cushioning.
If you use a hot water bottle make sure it is not in direct contact with bare skin. It is common for people with diabetes to have impaired skin sensitivity and can therefore be more susceptible to superficial skin burns if skin comes into prolonged contact with a hot water bottle.
Use sunscreen even in the winter months to protect your skin from wind, sun and cold temperatures.
Protect your hands by wearing rubber gloves when washing up.
Drink plenty of fluids to keep your skin hydrated. Winter often makes us feel more hungry than thirsty so it's important to remember to drink plenty of water even if you don't feel thirsty.
Eat foods rich in omega-3 fatty acids, which nourish the skin. Omega-3 foods include fish like salmon and sardines, as well as tofu, walnuts and flaxseeds.
Beware of cranking up the heat. It might feel great to step out of the cold and into a toasty room but the higher the heat, the drier the air. If running a humidifier to help balance the air's moisture isn't an option then an extra layer or a blanket is better for your skin.