The Best Diabetes Cases For Everyday Use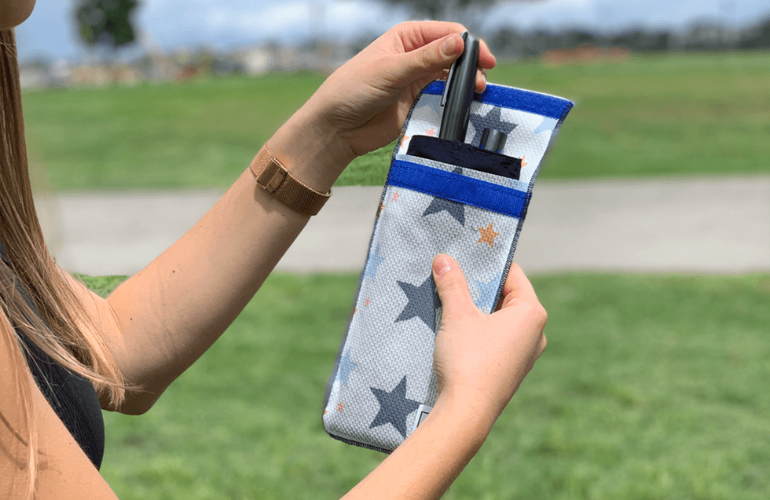 If you have diabetes or know someone with diabetes, it may feel like you are packing for an Arctic expedition every time you leave the house! Unfortunately, when living with diabetes, you cannot simply leave the house with your keys, mobile and wallet/purse, there is so much more planning involved. Blood glucose meter, test strips, alcohol wipes, insulin, lancets, test strips, hypo kit.... the list goes on! When it comes to travelling, there is even more to consider including the correct storage and temperature of insulin.  
So how can someone with diabetes remain organised and leave the house without extra baggage?! 
The good news is that with a little planning and the right 'tools', you can go about your everyday in an organised, manageable way. In this post we outline a few key cases that are ideal for diabetes.
Diabetes Cooling Wallets
Just as there are different types of insulin, there are also different types of diabetes cooling wallets to safely store insulin.  
1. Cooling wallet using a freezer
Travelling and want to keep your insulin cool? A cooling wallet for pens or vials that is kept in the freezer is one option. Super easy and ready to use when you are out and about. Try the MedActive wallet and cases which remains within 2-8 degrees for up to 5 hours.  
2. Cooling wallet using cold water
Diabetes cooling wallets, otherwise known as insulin cooler bags, using cold water is a great way to carry diabetes essentials including pens, vials and cartridges. EpiPens (Adrenaline: for emergency treatment of anaphylactic reactions), Rheumatoid Arthritis and Crohn's Disease Medications can also be stored in diabetes cooling wallets.  
Cooling wallets using crystal cooling technology do not require refrigeration or freezing, just cold water to activate! They are reusable, compact and travel friendly and keep insulin with the recommended safe temperature range for a minimum of 36 hours.  
If you want your case to be discreet, there is a range of cooling wallets in fashionable colours and patterns to suit all tastes.  
 
3. Cooling Wallet Using Cold Water for Travelling
For those who travel long distances, a cooling wallet that provides 5 days of optimum cooling for insulin is also available. Simply soak the inner pouch in cold tap water and within 40 seconds you have an active cooling wallet. No Fridge or freezer needed for 5 days of cooling!  
With new cooling technologies and compact, fashionable designs, the diabetesshop.com offer a wide range of wallets and cases to store all your life saving diabetes essential to keep you safe and organised. 
Diabetes Cases
for all Your Essentials 
If you are looking to keep all your life saving essentials in one place, then a diabetes carry case may be just the answer. From blood glucose monitor and test strips to hypo treatments and mini sharps, there are many diabetes cases to choose from, ideal for keeping your equipment in one place at home, for going out or travelling. No need to be weighed down with bulky bags and containers, all cases are compact, lightweight and easily fits in a work bag, suitcase or backpack.  
Inside features of cases include space for a logbook, diary, pen, pen needles, test strips, BGL meter, lancet device, test strips, alcohol wipes, hypo treatment, lancets, a compartment for rubbish and much more!  
Which Diabetes Case is the Best?
Whether you are just leaving the house briefly or travelling long distances, theb best case is the one that suits your needs. The diabetesshop.com offer are a wide variety of diabetes cases and cooling wallets in different sizes and styles to store all your life saving essentials. From discreet to loud, small and large cases, we are confident there is something that suits all styles and meets individual's practical needs.