Exercise and Diabetes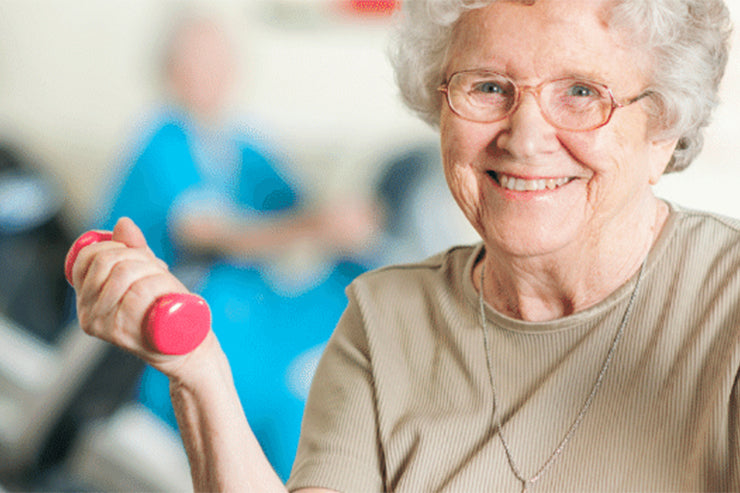 Exercise can play a key role in looking after your diabetes. It can lower your blood glucose level and help make insulin work better in your body, help you manage your weight, lower your cholesterol and blood pressure, increase joint stability via increase in muscle and bone strength, and it lowers stress and improves wellbeing. In fact some people refer to exercise as "the magic pill".
While there is no shortage of great benefits when it comes to exercise, knowing how much exercise to do and what type of exercise is right for you can be a challenge. A general recommendation is for 30 minutes of moderate intensity physical activity on most days of the week. However, the amount of physical activity that's right for you will depend on your current level of health and fitness. It's advisable to check in with your GP or an exercise physiologist for guidance if you want to get back to exercising after some time off.
The two main forms of exercise are cardio and resistance. Cardio is good for heart health and resistance is good for building strength, flexibility and balance. Both increase your insulin sensitivity, which is especially important if you have type 2 diabetes.
An easy way to get started on resistance exercise is to invest in some therabands. These stretchy latex bands are easy to use, low impact and a great alternative to weight machines and free weights. They improve strength, range of motion and flexibility through resistance. Because they come in a range of different resistance levels, therabands are a good, low cost choice of equipment for those getting back into exercise, rehabilitating from injury or looking for exercises that can be done from a seated position. But they are not just a gentle reintroduction into exercise, the blue and black bands offer the most resistance and provide a tougher, full body work out. If you are just starting out it's a good idea to purchase the resistance training guide that gives you pictorial, step by step instructions on how to exercise with the bands. 
An important part of exercising when you have diabetes is understanding how your blood glucose levels (BGLs) respond to different activities. Some exercises will cause your BGLs to rise in the short-term and other exercises may cause your BGLs to drop.
When starting a new exercise, check blood glucose levels before, during and after to see how your body reacts. Experts caution against exercising if your blood glucose level is over 15mmol/L, because certain types of exercise can sometimes raise blood glucose even higher. If you're taking insulin, your risk of developing hypoglycaemia may be highest six to 12 hours after exercising – so it's important to keep checking. By understanding your response to exercise, you can avoid hypos.
If you use insulin or sulfonylureas, carrying some hypo treatment, such as jelly beans or glucose tablets, is advised when exercising. Investing in a SPIbelt is a great way to keep your diabetes equipment close to you when exercising. The belt is light, expandable and doesn't bounce or shift around, even if you are! You may also want to consider wearing a medical alert bracelet indicating that you live with diabetes. While it may take some time to understand how your body responds to exercise, the benefits it provides are well worth it.
Being physically active is good for diabetes management. It improves your general health and quality of life. The best exercise for you is one you enjoy, as this will help keep you motivated. There are a lot of great options to choose from, including walking, cycling, dancing, swimming and light resistance training.
If you need help and inspiration to get more physically active, then the Beat It program might be right for you. Beat It is a group exercise and lifestyle program for people living with or at risk of diabetes and it is currently running as an online program.
If you are unsure of what activities are suitable or safe for you, speak to an accredited exercise physiologist for personalised advice.